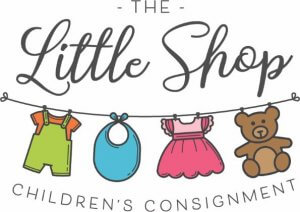 In Support of Big Brothers Big Sisters of South Huron
Selling gently used children and teen clothing, toys, equipment, books and games.
Selling size newborn to Size 16 including Maternity!
Gift Certficates Available
**cash only**
Now accepting new consigners
Visit our facebook page 'The Little Shop' for more information
Open
Tuesday – 10am to 5pm
Wednesday – 10am to 5pm
Thursday – 10am to 5pm
Friday – 10am to 5pm
Saturday – 10am to 2pm
Current COVID-19 Guidelines
4 customers in the store at a time, children included
All children must remain in strollers or remain with guardian at all times
We have no access to change rooms and no public washrooms
Please wear a mask or appropriate face covering
Please respect social distancing, and follow the measures we have put into place at The Little Shop
Let's continue to keep our staff and customers safe!
Payment accepted via cash or debit
355 Main St. S – Exeter
thelittleshop@bigbrothersbigsisters.ca
519-235-0112