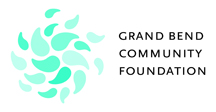 Grand Bend Community Foundation
The Grand Bend Community Foundation works to build stronger, smarter and more caring communities in Grand Bend and South Huron. They provide leadership, support for innovative initiatives, and the opportunity to leave a legacy.
Our Agency has been a successful recipient of a 3 year grant (2019 to 2021) from the Grand Bend Community Foundation Grant to help fund our Big Bunch and In School Mentoring programs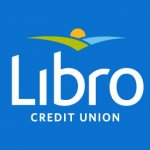 Libro Prosperity Fund
At Libro Credit Union, growing prosperity across southwestern Ontario is why we exist. We're passionate about investing locally, in people, communities and enterprises, and we understand that prosperity is more than financial transactions and balance sheets. We are bringing our purpose to life through the Libro Prosperity Fund annual granting program and by our Sponsorships and Donations Program. Initiatives considered for sponsorships or grants will focus on the following three areas where we feel we can make the most impact in the prosperity of our communities.
Our Agency has been a successful recipient of a 1 year grant (2018) from the the Libro Prosperity Fund to help fund our Big Bunch program