Bowl for Kids Sake
March 31st, April 1st and April 2nd
It's Time to Lace Up and Start Something Big!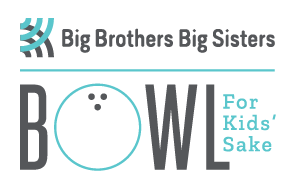 It's that time of year when our community comes together in support of
Big Brothers Big Sisters of South Huron
at the annual Bowl for Kids Sake event
being held Friday March 31st, Saturday April 1st and Sunday April 2nd
at the Town and Country Bowling Lanes (Zurich).
We invite you to gather your friends, family and co-workers and join the many supporters who make this
annual event such a BIG success.
Challenge prizes and door prizes will be awarded at each event!

Incentive Prizes
Starting at just $150 in pledges, you will receive a Canadian Tire gift card! The more you raise, the more you will receive!
Any individual bowler who raises:
Pledges Raised      Rewards Earned
  $1,000 +                     $100.00 Canadian Tire Gift Card
$750 +                         $75.00 Canadian Tire Gift Card
$500 +                         $50.00 Canadian Tire Gift Card
$375+                          $35.00 Canadian Tire Gift Card
$250+                         $25.00 Canadian Tire Gift Card
$150 +                         $10.00 Canadian Tire Gift Card
Completed pledge forms must be handed in the day of bowling in order to receive your Gift Card
**Gift Cards will be handed out once all Bowl for Kids Sake Events have been completed**
How to Register
Contact the office at southhuron@bigbrothersbigsisters.ca or 519-235-1780 to schedule your time to bowl AND
Register on-line below so you can collect those on-line pledges! (simply click on fundraise and register as an individual or a team)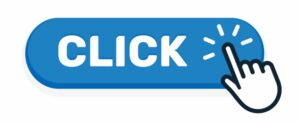 YOU can get involved today – have a peek below to see how:
Organize a bowling team, or come out individually
Ask EVERYONE to sponsor you! There is no minimum amount of pledges required
E-mail your friends and family, and post on your social media, asking them to sponsor you on-line by visiting https://southhuron.bigbrothersbigsisters.ca/donate
Simply make a donation to the event if you are unable to attend but want to support it!
Want a paper pledge form? Download 1 here
Bowl for Kids Sake Pledge Form
WHY BOWL FOR KIDS SAKE???
Together we are enabling life-changing mentoring relationships to ignite the power and potential of young people. More than ever before, we need to be there for the young people in our community. Our waiting list continues to grow, and the need for support in our community is dire.
Many young people face adverse barriers, and are in need of an additional supportive relationship.
At Big Brothers Big Sisters of South Huron, we provide a variety of quality mentoring programs that are supported by professional caseworkers, ensuring our programs meet agency and national standards while ensuring safe, positive and healthy relationships between Big and Little. These programs, the support, and professional case work is offered at absolutely no charge to young people and their families. Our agency relies primarily on funds raised through The Little Shop (our children's consignment store), grants, sponsorship, individual donations and fundraisers such as
Bowl for Kids Sake  to be able to continue to provide our programming.
Big Brothers Big Sisters of South Huron provides service to  
 Ailsa Craig, Bayfield, Brucefield, Centralia, Clinton, Crediton, Dashwood, Egmondville, Exeter, Grand Bend, Granton, Hensall, Holmesville, Huron Park, Lucan, Parkhill, Seaforth, Vanastra, Zurich and surrounding areas.
Ignite Power. Ignite Change. #BIGGERTOGETHER