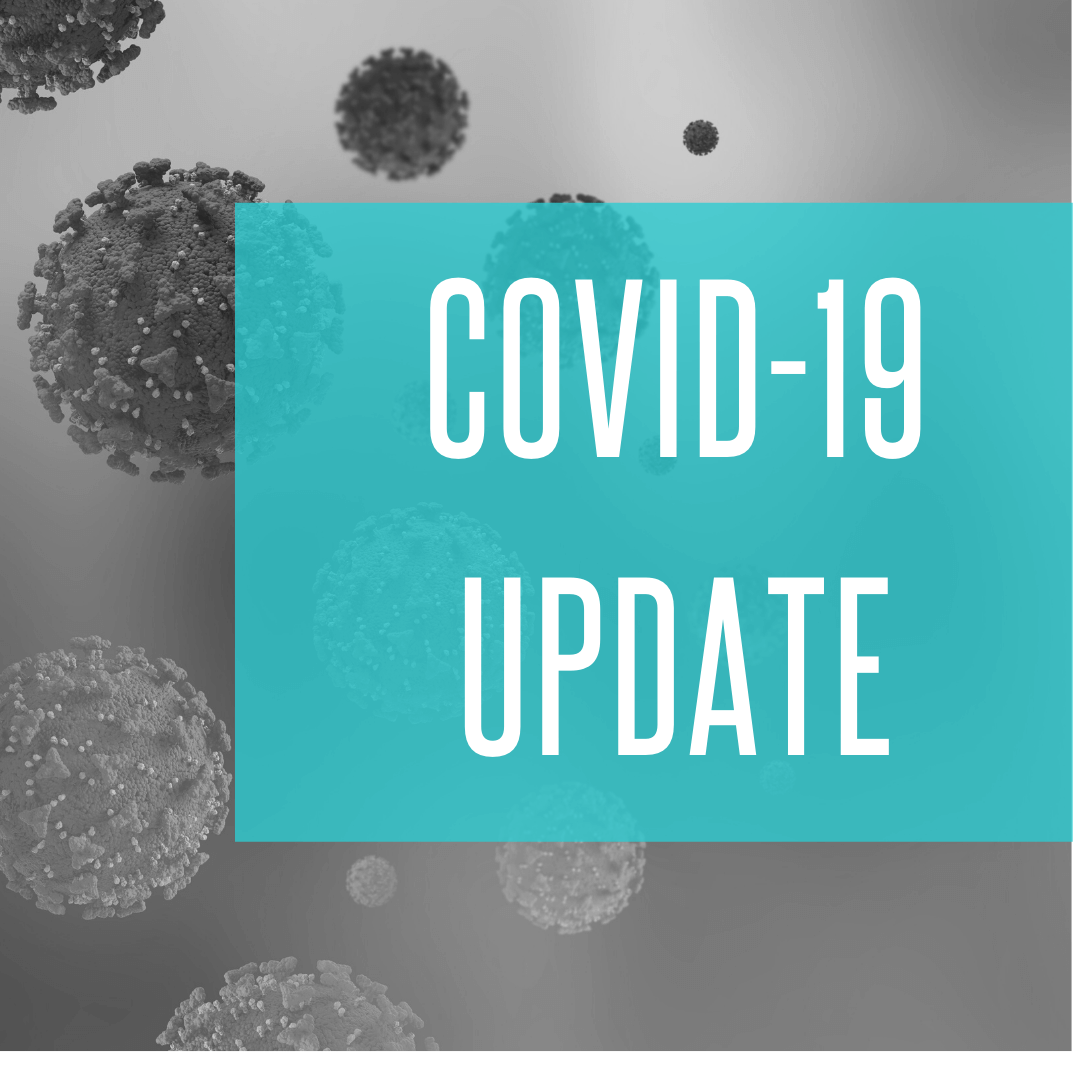 December 22, 2020 – COVID-19 Up-date
As you are aware, COVID-19 is spreading rapidly. Yesterday, the government ordered a province wide-shutdown, starting Saturday December 26th, at 12:01am, to break the current trend of COVID-19 transmission. This lock down is in effect for 28 days. This means, that as of Saturday December 26th, at 12:01am, our matches must move to virtual and our office will be closed.
What this means for our Agency
Bigs and Littles please continue to stay in contact. We've done this before. We know it was tough, but it was do-able. We ask that as of December 26th at 12:01am there be no in person visits. Stay connected via FaceTime, SnapChat, Zoom, Phone Calls, etc. Once the office re-opens on January 4th, a weekly e-mail will be sent out to our matches, with suggested activities to do virtually with your match.
The office is currently closed until January 4th for Christmas holidays. Upon re-opening on January 4th, Nicole and myself will be working remotely from our homes. We are available by e-mail (amy.wilhelm@bigbrothersbigsisters.ca or nicole.millar@bigbrothersbigsisters.ca) or by phone (519-235-1780).
Big Bunch will continue to run virtually. Big Bunch runs Wednesday evenings from 6pm to 7pm. Big Bunch will resume again on Wednesday January 6th. If you are not receiving e-mails from Nicole regarding Big Bunch, please let me know. These may be going to your junk mail (this has been a problem for some). Any supplies needed for Big Bunch will be delivered to your porch.
The Little Shop will be closing it's doors on Thursday December 24th at 1pm. The Little Shop will remain closed until Tuesday January 26th, unless things change.
We know that this is difficult for everyone. The mental health of our Bigs and Littles is our main priority. If you feel that your Little is in need of extra support, please reach out to our Agency. We are here to help. We are in this together. We are #BiggerTogether.
We will continue to monitor the situation and make changes as necessary. Our Agency, along with Big Brothers Big Sisters of Canada is actively managing the situation and thank you for your diligence and patience during this time.
____________________________________________________________________________________________________
July 3, 2020 – COVID-19 Up-date
Due to COVID-19, our office is open by appointment only
COVID-19 has continued to change a large part of our lives, but with the opening of more businesses and public spaces, as well as our area entering into Phase 2 of COVID-19 recovery, it is important for Big Brothers Big Sisters of South Huron to address the needs of our Bigs and Littles, and of our agency.  We are slowly starting to re-open our doors, and would like to provide with you an up-date
We feel that we are to the point where we can safely allow our matches to resume. All matches have been e-mailed a set of guidelines that we ask to be utilized to make a decision for your own safety and well-being. We ask that you exercise your own sound judgement, and only do as you are comfortable.
Big Bunch has moved to a virtual format. We have successfully ran 2 events, and hope to run a few more over the summer. Please watch your e-mail for invites.
Our office will officially re-open on Monday July 6th, and we are available by appointment only. We ask that you sanitize your hands prior to entering, and will have disposable masks available. Meetings will be held at a distance of 6 feet. We will have a COVID-19 waiver to be signed by all agency participants upon entering our office.
If you have a meeting, and are unable to make it into our office, agency staff will be able to meet with you at your home, providing meetings happen outdoors. Agency staff are unable to enter homes at this time.
Starting July 6th we will begin to finish processing any applications that were started prior to our COVID-19 closure and to start processing any new applications that have been received during this time. We plan to start making new matches in August.
If you have a meeting scheduled with the agency, and you are feeling unwell, we ask that you contact us to reschedule. If agency staff is feeling unwell, we will contact you to reschedule. If any staff within our Agency begins to feel unwell, they will be asked to work from home.
The Little Shop has officially re-opened, and is open Tuesday to Friday from 10am to 4pm, Saturday from 10am to 2pm. If visiting The Little Shop, please practice the social distancing guidelines that are in place.
If you have questions, please contact us at amy.wilhelm@bigbrothersbigsisters.ca or 519-235-1780.
We look forward to welcoming everyone back and to be able to continue to provide our mentoring programs. Thank you for your understanding during this uncertain time.
March 18, 2020 – COVID-19 Up-date
With Guidance from our National Office, we are recommending that all 1:1 matches suspend all in person meetings until May 1, 2020. Additionally, In School Mentoring matches and Big Bunch programming will be suspended until school resumes. The Big Brothers Big Sisters of South Huron office remains closed. However, staff are working from home and are available for support during this time.
See below for some great ideas to keep your relationship strong while we help flatten the curve and slow the spread of COVID-19. Also, be sure to connect with us on Facebook for updates, activity ideas, and other news!
Virtual Calls– Utilize technology to be able to connect with each other (Skype, FaceTime, etc) to check in with each other as well as to discuss the current events. There may be feelings of nervousness and uncertainty of what to believe, so share feelings, as well as spending time researching reputable sources of information such as the Centers for Disease Control and Prevention's Website. Here is a link to an article from the Child Mind Institute helping to explain how to talk to children about the Coronavirus for tips: https://childmind.org/article/talking-to-kids-about-the-coronavirus/
Play an Online Game– A quick google search will pull up ideas around playing games online or on your phone against each other. A few ideas for your phone include: Words Chums, QuizUp, or Real Basketball. Chances are your Little is already playing multi-player games! Ask them which is their favorite and see if they are interested in letting you play as well.
Book Club– Reading is something that can be done together or alone. Talk to your Little to find a book they are interested in that is available for both of you either at the Library or at your local bookstore. Plan the schedule of reading and either get together or call each other to discuss. You can find resources online to help supplement your discussion time. Google and Pinterest are your friends! Search out Book Club Discussion Questions. 
Movie or TV Club– Along the same lines of a book club, pick a movie or TV show to watch at home separately, and then jump online or on a call to chat about it. Depending on your technology you could virtually watch it together or text each other while watching it at the same time. Make sure you press play at the same time or else get ready for spoilers! It won't be as fun as sharing popcorn together but the discussion time and connection is the main goal here!
Create Playlists– Make a list of your top 5 favorite songs and share them with each other. Determine the best way to listen to the list such as YouTube or Spotify and then spend the time listening and really thinking about the songs to be able to share thoughts with each other. Come up with a list of topics to discuss on a call or virtually (again Google and Pinterest for the win!) such as similarities, genre differences, what strikes you as unexpected on the list, etc. 
Create Something for Each Other– Discuss ideas around what you could create for each other. It could be anything! Playdough sculptures, drawings, songs, poems, etc!! Pick what you are going to create, decide on a timeline, and then schedule a time to virtually share what you have created! Think "show and tell" to discuss what it is, how you created it, and then spend time praising each other's amazing or not so amazing work. 
Journal– Take this time to discuss the importance of Journaling with each other. Start a journal to be able to either share with each other weekly, or at the end of this time. Remember: A journal does not have to be a fancy notebook! It can be jot notes on scraps of paper. Decide what the shared purpose is going to be. Is it a journal where daily thoughts are simply documented? Is there a theme like "Top 3 Things from My Week"? Keep each other accountable with reminders and encouraging messages to ensure it is a shared experience.
Stay in Touch!– The amount of in person contact may be less due to the spread of the virus. In light of this how can you help ensure your Little knows you are thinking of them? Discuss how you can continue to contact each other either through phone calls or thru messages online. Ensure each other's boundaries are still being respected so have a discussion around the best manner in which to contact, the frequency of acceptable contacts, timing, etc. Can you schedule in a time during the week to Skype or call just as you would an outing? Along with discussions with your Little, don't forget to contact agency staff and the parent/guardian as well to confirm your plan. Communication is key during this time! 
Don't Stop Making Plans– This will not last forever! It is important to stay positive during this time and future focused. Don't forget to continue making plans and goals for next month, the summer, next winter, etc. Use this time to enhance the communication between all of the members of the match and dive deep into some goal planning.
As always, the safety of the BBBS community is our first priority. Please feel free to get in touch with the office if you have any questions or concerns or require additional information.
Event Up-dates
Bowl for Kids Sake has been tentatively rescheduled for Friday May 8th and Saturday May 9th at the Zurich Bowling Lanes. If we are unable to safely host our Bowl for Kids Sake Event, we ask that all bowlers kindly submit their donations no later than Friday May 29th in order to qualify for the incentive prizes
The Spring Mom2Mom Sale has been tentatively moved to Saturday May 23rd. If we are unable to safely host our Spring Mom2Mom Sale, it will be cancelled. We are still going ahead with planning our Fall Sale for Saturday September 12th.
The Little Shop will remain closed until we can safely reopen our doors.
If you have questions, please contact our Agency at amy.wilhelm@bigbrothersbigsisters.ca or 519-235-1780. Thank you for your understanding during this uncertain time. We will continue to monitor the situation and make changes as necessary.
________________________________________________________________________________
March 13, 2020 – COVID-19 Up-date
As you are aware, the COVID-19 outbreak is evolving rapidly. Big Brothers Big Sisters of South Huron has chosen to take the following proactive actions to reduce the spread of viruses:
Community one-to-one matches will continue as normal, but please consider the following when planning your outings

Remain in the community
Do not attend any group activities or crowded places on your match outings
If you feel ill (Mentor or Mentee) or if you have traveled recently, postpone your outings for at least 14 days
Stay connected through technology instead

As reminder, In School Mentoring matches are not to meet outside of school property. You can safely resume your In School Mentoring match once school resumes
All Big Bunch events will be cancelled for next 3 weeks. We plan to resume Big Bunch on April 8th, but will notify families and volunteers if this date changes
Any in person meetings that have been scheduled for the next 3 weeks will be rescheduled to a later date
If any staff within our Agency begins to feel unwell, they will be asked to self-quarantine for 14 days.
Bowl for Kids Sake events scheduled for March 22nd, March 27th and March 28th are cancelled. Bowl for Kids Sake is our biggest fundraiser of the year, and the funds raised truly go to ensure that our Agency is able to continue to provide our programs and services to the community of South Huron. We encourage you to still collect pledges and support our Agency. Further details will be made available once plans are in place.
The Little Shop will be remain open. We have safety measures in place to ensure the safety of our staff, volunteers and customers, including removing our train table, frequent hand washing and hand sanitizer/hand washing options available within our store.
If you have questions, please contact our Agency at amy.wilhelm@bigbrothersbigsisters.ca or 519-235-1780. Thank you for your understanding during this uncertain time. We will continue to monitor the situation and make changes as necessary.