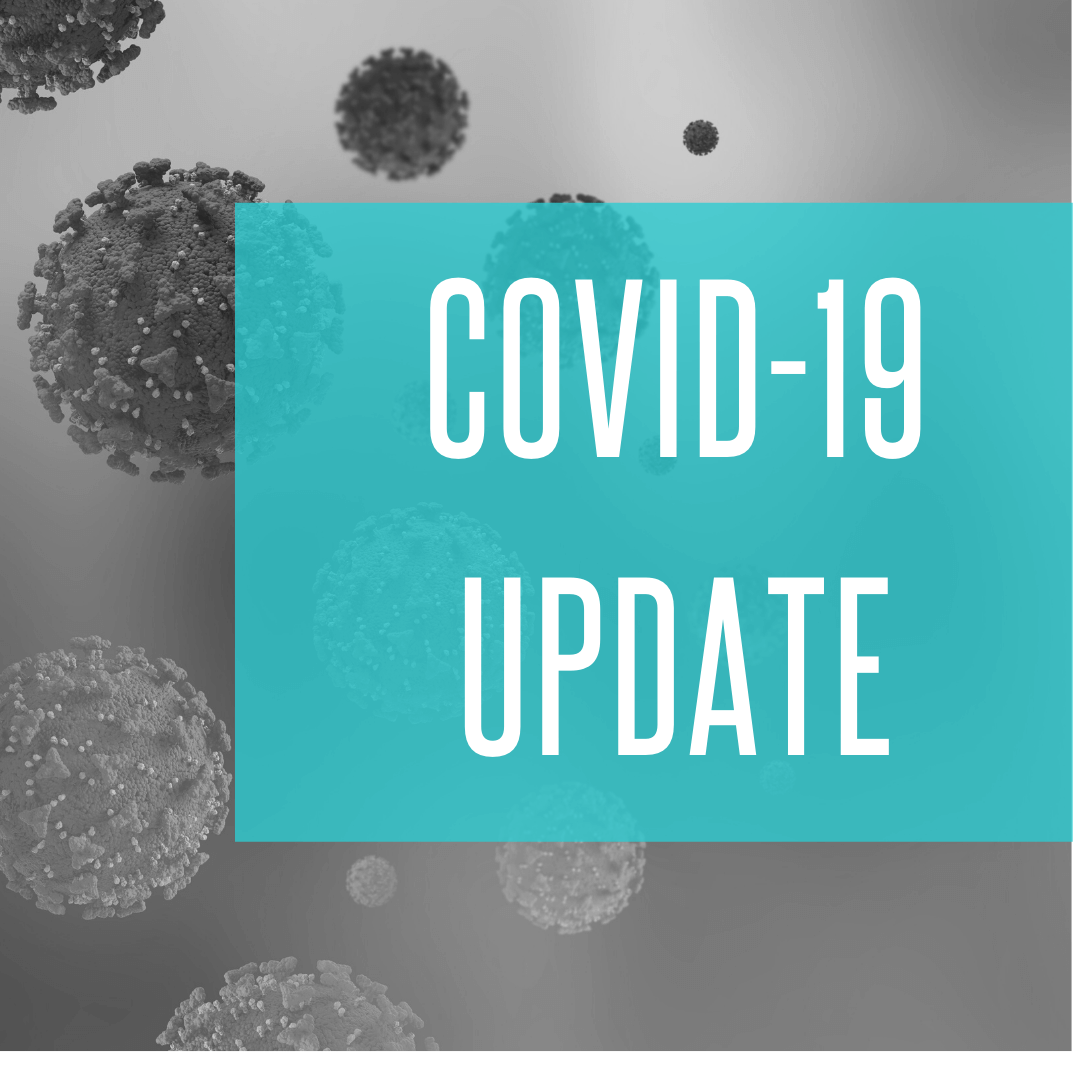 COVID-19 Up-date
January 31st, 2022
We are happy to announce that as of Monday January 31st, our matches are able to resume in person visits.
Please note that the Big, the Little AND the Littles parent/guardian MUST all agree to meeting in person.
If any of you are unsure, we encourage you to continue to meet virtually until you are all comfortable.
We ask that you exercise your own sound judgement and only do as you are comfortable.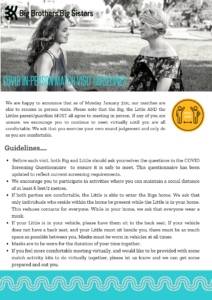 GUIDELINES
Before each visit, both Big and Little should ask yourselves the questions in the COVID Screening Questionnaire (attached) to ensure it is safe to meet. This questionnaire has been updated to reflect current screening requirements.
We encourage you to participate in activities where you can maintain a social distance of at least 6 feet/2 metre.
If both parties are comfortable, the Little is able to enter the Bigs home. We ask that only individuals who reside within the home be present while the Little is in your home. This reduces contacts for everyone. While in your home, we ask that everyone wear a mask.
If your Little is in your vehicle, please have them sit in the back seat. If your vehicle does not have a back seat, and your Little must sit beside you, there must be as much space as possible between you. Masks must be worn in vehicles at all times.
Masks are to be worn for the duration of your time together.
If you feel more comfortable meeting virtually, and would like to be provided with some match activity kits to do virtually together, please let us know and we can get some prepared and out you.
We will continue to monitor the situation and make changes as necessary. Our Agency, along with Big Brothers Big Sisters of Canada is actively managing the situation and thank you for your diligence and patience during this time.
We know that this is difficult for everyone. The mental health of our Bigs and Littles is our main priority. If you feel that your Little is in need of extra support, please reach out to our Agency. We are here to help. We are in this together.
We are #BiggerTogether.